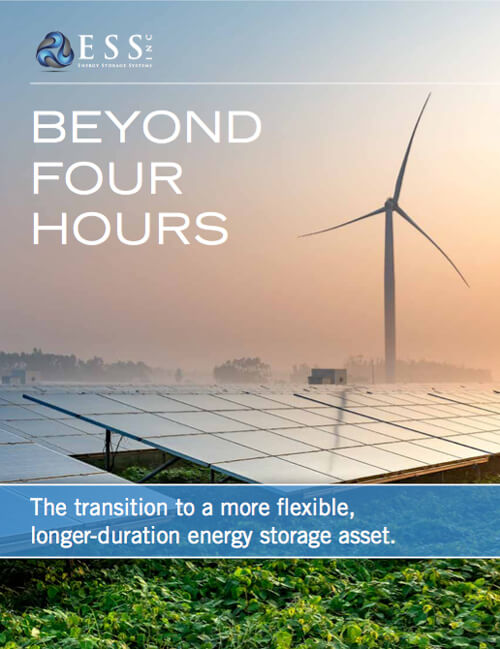 Beyond 4 Hours: The Transition to a More Flexible, Valuable, Long-Duration Storage Asset
Key Findings in Beyond Four Hours Include:
Smart storage purchasers are beginning to look beyond capital expense to more effective measures of lifetime cost and flexibility.
Long-duration storage's capability to seamlessly integrate energy and power applications.
Long-duration storage's ability to provide substantial flexibility in dealing with ever-changing regulatory and legislative landscapes, not to mention commercial volatility.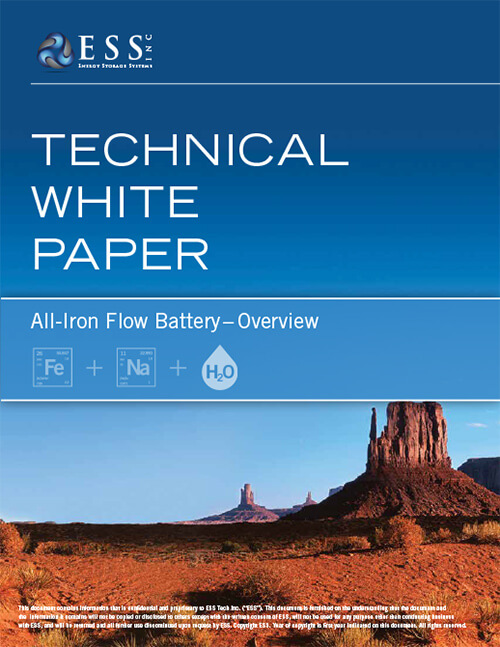 ESS Technical White Paper
In this white paper, you'll learn how the EW™ leads competitive technologies in low cost per kWh and unlimited deep cycles, as well as with an environmentally friendly electrolyte, 20-plus year system life, turnkey installation and fast electrical response time.
Unlike typical batteries that are packaged as fixed cells or modules, a flow battery allows the battery's power (the rate of electricity flow) to be decoupled from the battery's capacity (the total amount of energy held). As a result, users are free to tune the battery's specifications to their specific needs.
Sign Up Below to Get Your Free White Paper Download Today